A one-night-only performance filled with covers, throwback mash-ups, and an original song written exclusively for the show. ONWARD celebrates the work of Good Chance Theatre, an organization that builds temporary theatres of hope, promoting freedom of expression, creativity, and dignity for everyone.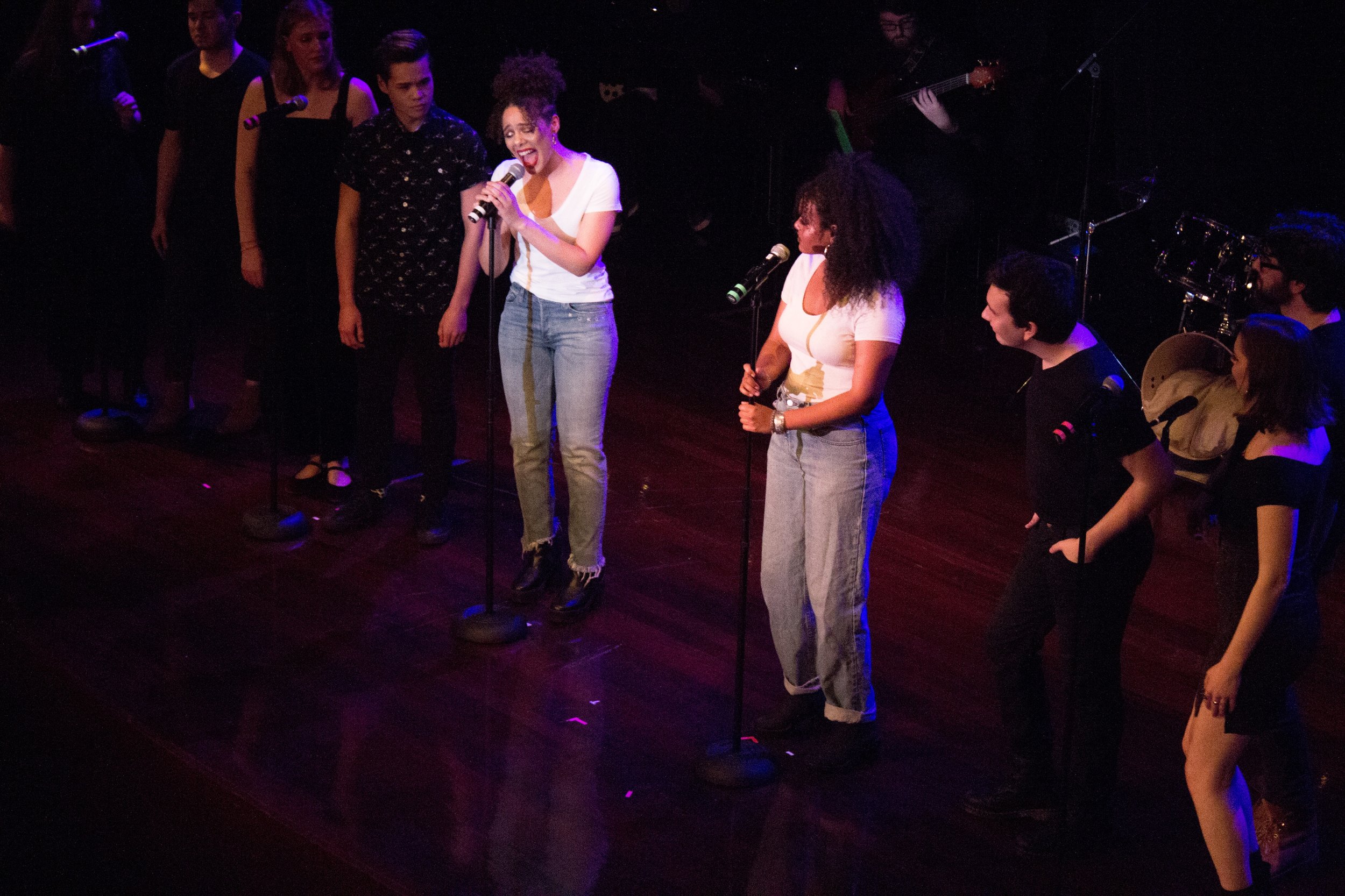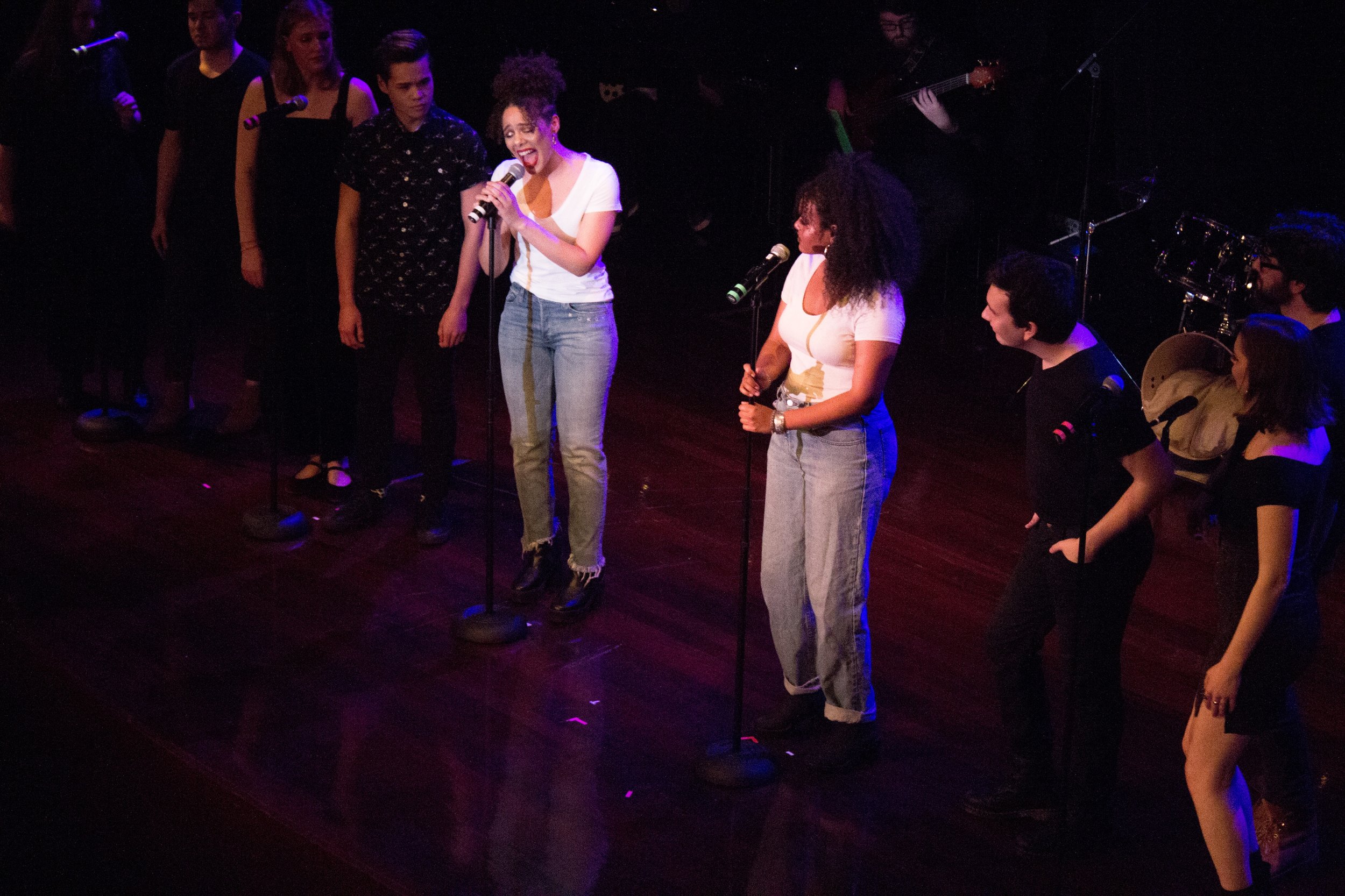 ABOUT
Directed and choreographed by Casey Whyland; music director, Alexandra Crosby; costumes by Deijah M.V.; lighting by Cati Kalinoski
Musical arrangements by Alexandra Crosby & Chloe Geller; production stage manager, Charlie Saslow; general manager, Nicole Crisci; production coordinator, Basil Apostolo, advisors Rubén Polendo & Daniel Soule.
Presented by Matthew Ko & Tim Sebastian in association with Tisch New Theatre.
At the NYU Eisner & Lubin Auditorium, 60 Washington Square S. April 15, 2018.
Running time: 1 hour.
With: Julesy Flavelle, Audrey Hobert, Jessica Kantorowitz, Alex Lugo, Michael Manzi, Stephen Mellen, Beth Million, Andy Richardson, Gage Thomas, Kuhoo Verma, and Daniel Youngelman.